Oklahoma State Cowboys vs Texas Tech Red Raiders Football Tickets
Get tickets now to see this great Big 12 Conference match up when the Oklahoma State Cowboys play the Texas Tech Red Raiders. This is a home game for Oklahoma State and games at Boone Pickens Stadium always have an electric atmosphere that you must experience live. Be a part of the action and be there live to see OSU play a great game in Stillwater.
Call for tickets at (888) 839-6816 or click the links below.
Special Oklahoma State Cowboys Ticket Coupon Code For Winter: $10 off orders of $350+ with discount code TLWINTER. Expires March 1, 2017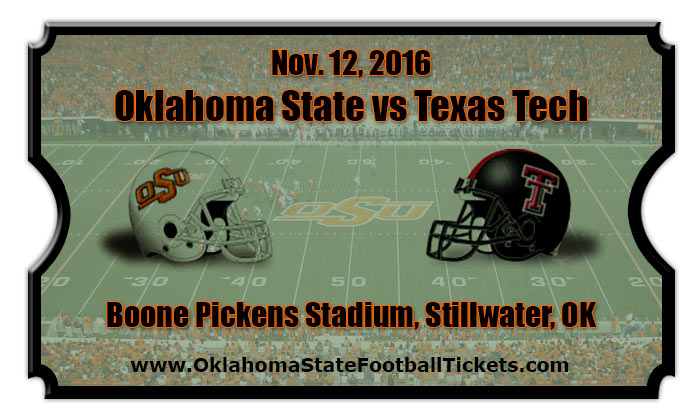 Oklahoma State Cowboys vs. Texas Tech Red Raiders Tickets
Boone Pickens Stadium, Stillwater, Oklahoma
Saturday, November 12, 2016 time: TBA
Oklahoma State Basketball
Future And Past Schedules
Use menu to pick year:
OSU Merchandise
Use menu to pick products: